About the Index
The TrustLaw Index of Pro Bono is the first global survey measuring the amount of pro bono practised by law firms across the world.
By highlighting successful pro bono programmes and providing benchmarks on pro bono participation and related trends in different jurisdictions, the Index is an vital tool to help spread the practice of pro bono.
It offers all firms a unique resource to help build robust pro bono practices, and to understand how to get the greatest impact from their pro bono work.
The 2016 Index collected data from over 130 firms, representing 64,500 lawyers in 75 countries.
Our data shows lawyers donated 2.5 million hours of their time assisting charities, non-profits, social enterprises, and individuals free of charge. On average lawyers committed one week (39.2 hours) to pro bono.
View the Full 2016 Findings
The map below shows the average annual pro bono contribution of lawyers in each region in 2016.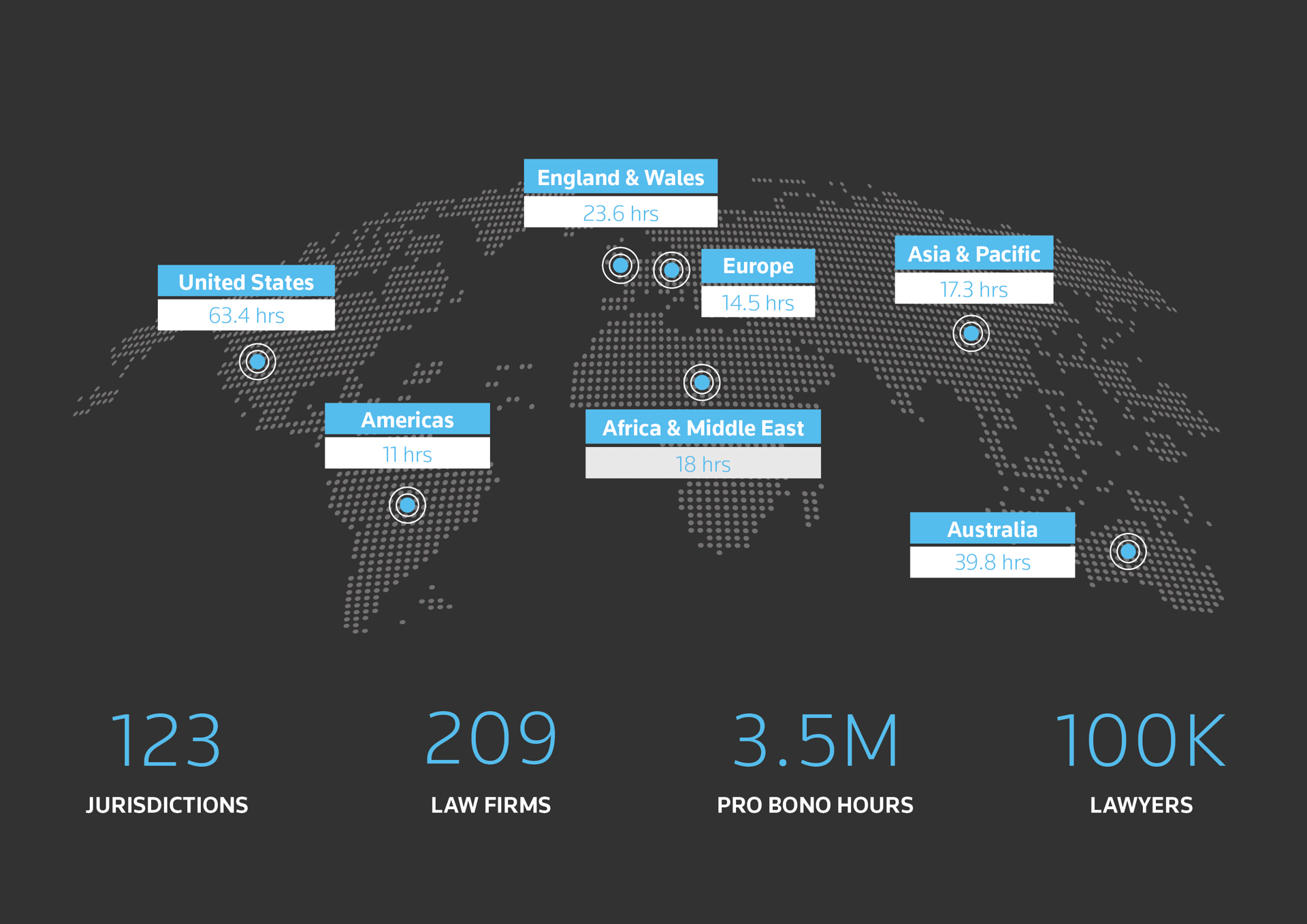 View the Full 2016 Findings
Findings by Year
Click on a year to explore the data, read the analysis or explore the impact stories.